Our Mission
The mission of the association shall be the promotion of Bengali culture and literature in the United States and to promote friendship and cultural exchange with other organizations and groups, American and foreign, in the United States. The association will be a meeting ground of Bengalees and their friends in Northeastern Ohio and will provide opportunity for the families and friends of Bengalees in Northeastern Ohio to learn Bengali language, culture, and traditions. The association shall be a non-profit organization and will exist as an incorporated association of its members. The association shall be non-commercial, non-sectarian, and non-partisan. The name of the association or the name of any member in office shall not be used in any partisan interest if not related to the objectives of the association.

এই সংস্থা যে পথ অনুসরণ করে চলবে, তার লক্ষ্য হবে বাঙালি সংস্কৃতি ও বাংলা সাহিত্য যাতে মার্কিন যুক্তরাষ্ট্রে পরিচিতি ও সেইসঙ্গে আরো উৎকর্ষতা লাভ করে, তার জন্যে সচেষ্ট হওয়া; তাছাড়া সংস্থা তৎপর হবে মার্কিন যুক্তরাষ্ট্রে, মার্কিনি তথা অ-মার্কিনি সংস্থাগুলির সঙ্গে উত্তরোত্তর দৃঢ়তর মৈত্রী সম্পর্কে আবদ্ধ হয়ে তাদের সঙ্গে সংস্কৃতিক যোগাযোগ রক্ষা করে চলতে। সংস্থা চায় উত্তরপূর্ব ওহাইও অঞ্চলে বসবাসকারী বঙ্গভাষাভাষীদের ও তাদের বন্ধুবান্ধবদের মিলনকেন্দ্র হয়ে উঠতে; সুযোগ সৃষ্টি করতে, যাতে এই অঞ্চলের বঙ্গভাষাভাষীরা সপরিবারে ও সবান্ধবে বাংলা ভাষা চর্চা করতে পারেন, বাঙালি সংস্কৃতি ও তার ঐতিহাসিক ধারাটির সঙ্গে পরিচিত হতে পারেন। সংস্থা তার কোনো কাজেই মুনাফা অন্বেষণ না করে সদস্যদের মিলন-সংঘ রূপে বিরাজ করবে। সংস্থা কখনো কোনো প্রকার ব্যবসায় লিপ্ত হবে না, কোনো বিশেষ সম্প্রদায় বা দলের অনুগত হবেন না। সংস্থার অনুসৃত পথের বিরোধী কোনও প্রকার দলগত স্বার্থে সংস্থা অথবা তার কর্মনির্বাহী সদস্যের নাম ব্যবহার করা চলবে না।
---
---
Announcements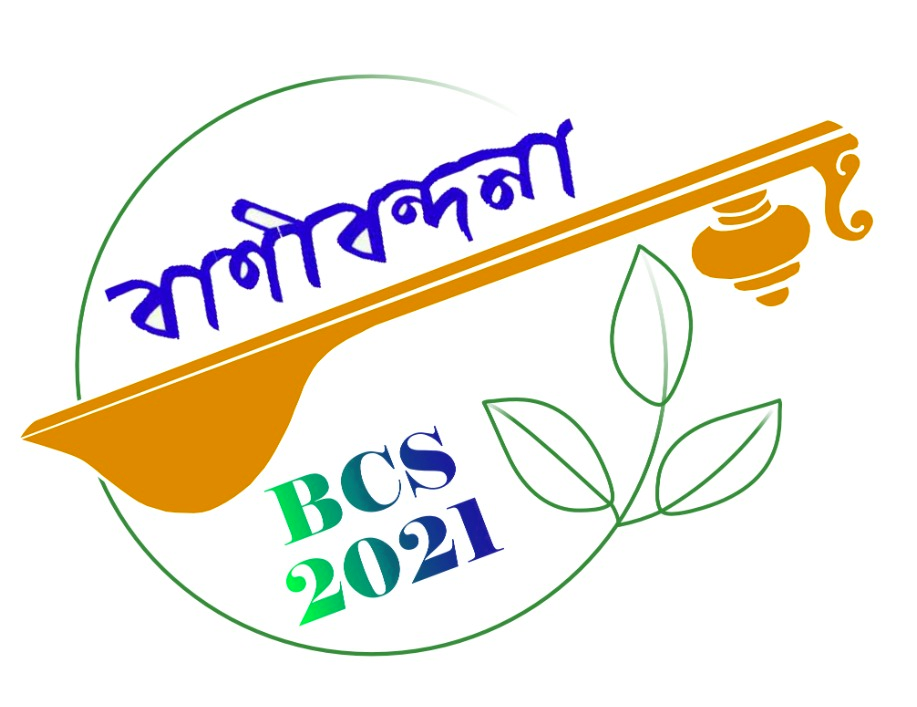 January 6, 2021
Cultural Secretaries
শীঘ্রই দেখা হবে নিশ্চয়ই! In the meantime, we will celebrate Saraswati Puja 2021 at the Shiva Vishnu Temple on February 20, 2021, Saturday. We will livestream the Puja on the BCS Facebook page. Due to ongoing Covid-19 restrictions, regrettably only a minimum crew will be present at the temple.
Puja Nirghonto: Puja ~11:15 AM; Pushpanjali ~11.45 AM
If, due to inclement weather, we are forced to make any changes to the Puja schedule, the same will be posted on the BCS Facebook page.
Online Cultural Program: We request you to kindly submit your children's names for the Online Cultural Program, which will be released on YouTube on the evening of the Puja. Their piece can be a:
Drawing, painting, and
Video of them performing a song, instrumental piece, dance, or poem (or maybe even a time-lapse of them drawing, like a sped-up Boshey Aanko; your imagination is the only limit!)
(more…)
---