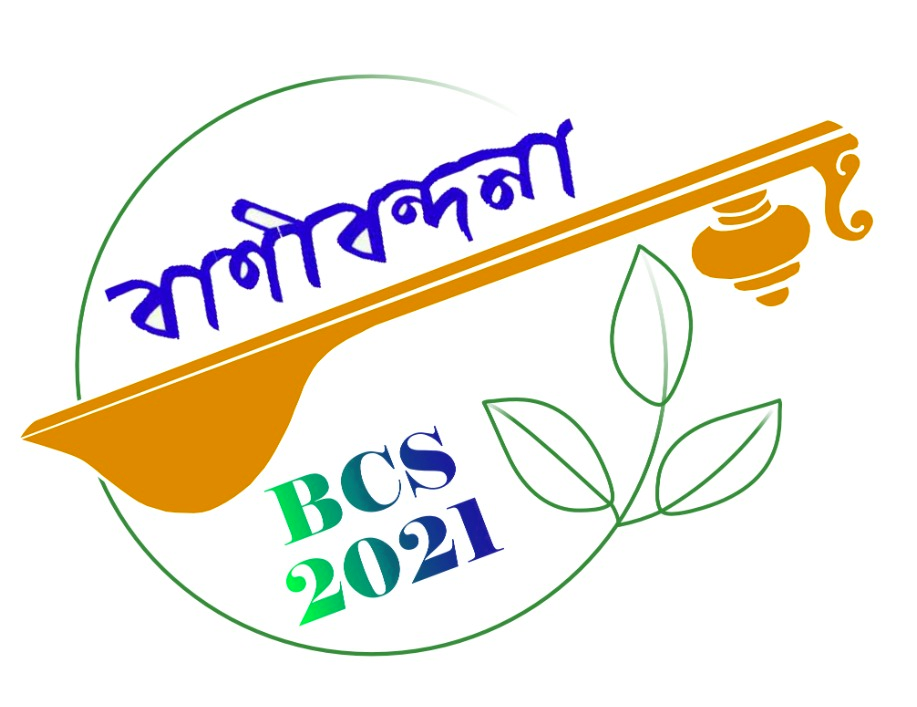 Saraswati Puja 2021
January 6, 2021
Cultural Secretaries
শীঘ্রই দেখা হবে নিশ্চয়ই! In the meantime, we will celebrate Saraswati Puja 2021 at the Shiva Vishnu Temple on February 20, 2021, Saturday. We will livestream the Puja on the BCS Facebook page. Due to ongoing Covid-19 restrictions, regrettably only a minimum crew will be present at the temple.
Puja Nirghonto: Puja ~11:15 AM; Pushpanjali ~11.45 AM
If, due to inclement weather, we are forced to make any changes to the Puja schedule, the same will be posted on the BCS Facebook page.
Online Cultural Program: We request you to kindly submit your children's names for the Online Cultural Program, which will be released on YouTube on the evening of the Puja. Their piece can be a:
Drawing, painting, and
Video of them performing a song, instrumental piece, dance, or poem (or maybe even a time-lapse of them drawing, like a sped-up Boshey Aanko; your imagination is the only limit!)

Please ensure all artwork and videos are in the horizontal, landscape mode, and the maximum duration of videos is 3 minutes. In your videos, please include an extra 5 seconds before the actual content begins and 5 seconds after the content ends. This will help us edit the videos more effectively. Please note that kids can submit art pieces as well as a performance video.
Submission of Entry Details: Please enter your children's name, age, and details of their intended piece with Gargi Chowdhury (440-318-9632, nath.gargi@gmail.com) or Jayatu Das Sarma (440-715-3669, 440-719-9621, jayikma@gmail.com) latest by January 15, 2021.
Submission of Actual Artwork and Video: Please submit all final artwork and videos to Gargi or Jayatu latest by January 31, 2021.
Specials: The EC is putting finishing touches to plans for a truly special Saraswati Puja Cultural Program! We can't wait to share all the exciting details with you in a few days!
The EC will also release a video package commemorating the sights and sounds of how you celebrate Saraswati Puja at your home. Please watch out for further instructions about this Puja special on our BCS Facebook page!
Cultural Program Schedule: We will email you the livestream and/or video timings and the corresponding social media links for each program closer to the Puja date.
GBM: The first GBM of the year will be on February 27, 2021, Saturday at 6.00 PM. An email closer to the GBM date will provide all necessary meeting and streaming links for the GBM. For your convenience, we decided to move the GBM to the following Saturday in order to properly space out the multiple events on the Puja day.
Though Saraswati Puja is not quite the same without Boshey Aanko Protijogita and the fantastic kids' plays, we trust the Online Cultural Program this year will prove very enjoyable. Let us join hands to celebrate Saraswati Puja with devotion and hope. Please stay safe and as always, do reach out to us if you need any kind of assistance.
ভালো থাকুন,
Cultural Secretaries
2021 Executive Committee
Bengali Cultural Society
Cleveland, OH