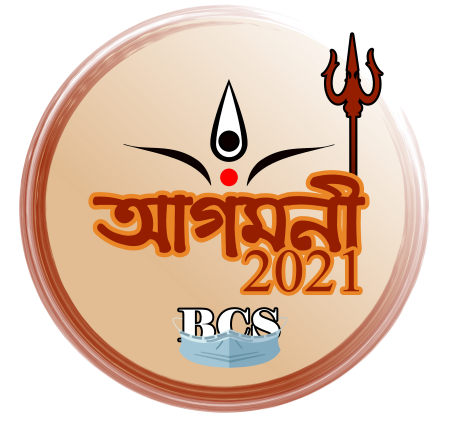 Durga Puja 2021
August 27, 2021
BCS Executive Committee
[Members Only Event]
It is with great pleasure that we'd like to announce Durga Puja 2021 celebrations to be a reality in Cleveland. Keeping everyone's survey responses in mind, after much discussion and deliberations with the trustees and senior members of the community, the BCS Executive Committee 2021, has decided to host Durga Puja celebrations this year as a two-day affair, in a scaled-down format.
It will be held at: Lyndhurst Community Presbyterian Church, Bloomfield Hall, 5312 Mayfield Road, Lyndhurst, OH 44124 on October 16 (Sat) and October 17 (Sun) respectively. Please make a note that we are forgoing the usual Friday night puja this year.
It will be a members-only event hence, if you haven't subscribed to BCS already for 2021, please do so by paying the membership fee by September 15. There's limited number of membership available this year and we encourage our patrons to renew their membership in a timely manner so as to help us better plan the logistics for Sharodiya celebrations.
In addition, once the members are registered, they'll be sent a pre-registration link to let us know details like, number of people attending, vaccination status, choice of food, etc.
Members are required to carry the proof of their vaccination or, share a Covid negative test result within last 48 hours ahead of the event. The mask mandate will be on for everyone's safety.
Also, we are collecting the payments for the personal ads for Sharodiya/Bijaya greetings to appear in the BCS annual magazine ahead of the Durga Puja, kindly make sure you send in your checks on time to either of our treasures or you can also make an online payment.
We'd like to request all fellow members to be proactive and share these information with their friends of BCS.