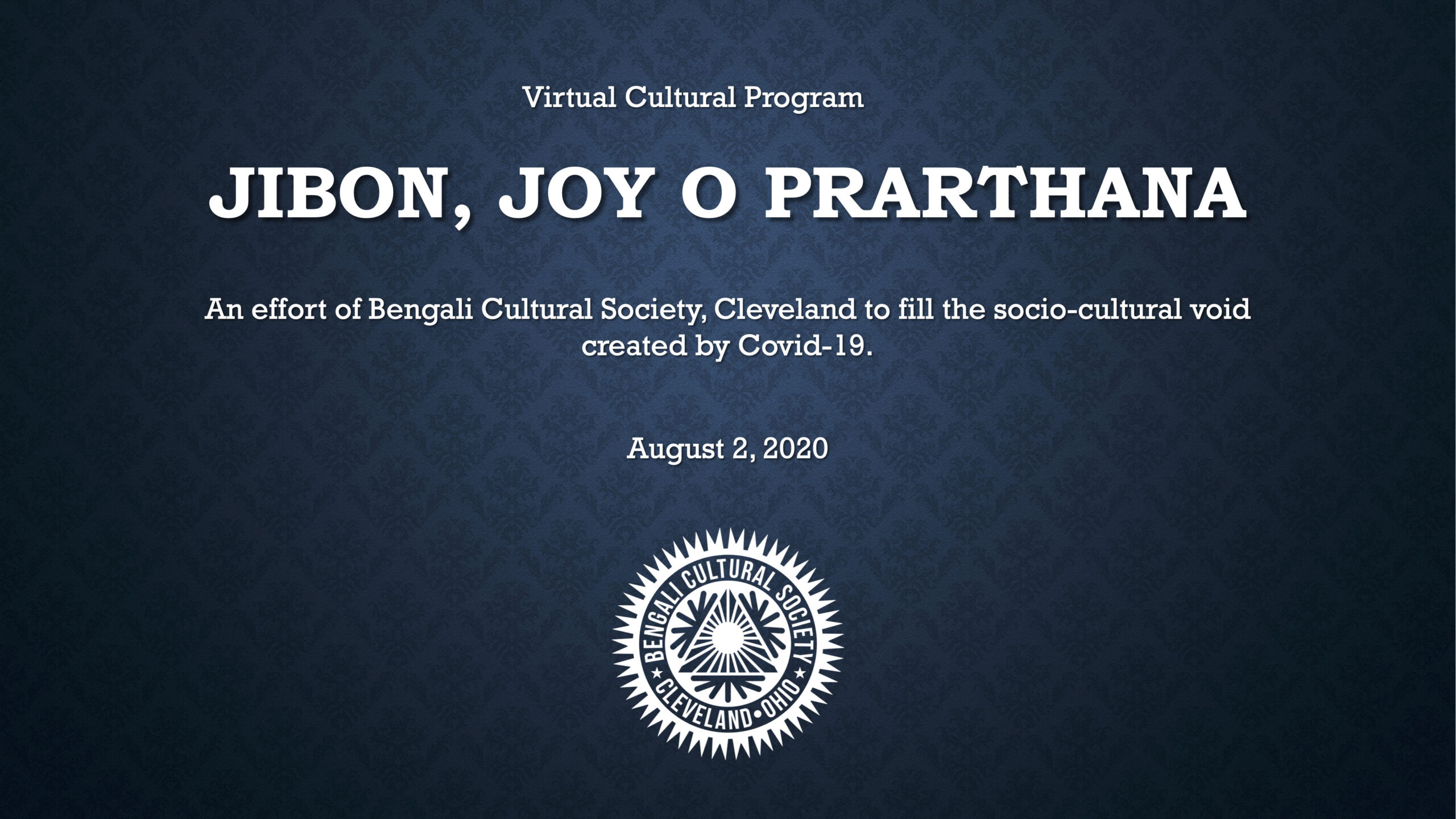 জীবন, জয় ও প্রার্থনা
August 2, 2020
BCS Executive Committee
Dear Friends,
We hope you are doing well. We miss our community dearly during the COVID-19 pandemic! To keep our spirits high in these trying times and celebrate our love for music and performing arts, we present to you জীবন, জয় ও প্রার্থনা – a virtual cultural program showcasing BCS's deep reservoir of talents! Our sincere thanks to all the members who participated!
You can watch the entire program here.
Hope you will enjoy the program!
Bhalo thankun!
Sincerely,
BCS EC 2020