Our Mission
The mission of the association shall be the promotion of Bengali culture and literature in the United States and to promote friendship and cultural exchange with other organizations and groups, American and foreign, in the United States. The association will be a meeting ground of Bengalees and their friends in Northeastern Ohio and will provide opportunity for the families and friends of Bengalees in Northeastern Ohio to learn Bengali language, culture, and traditions. The association shall be a non-profit organization and will exist as an incorporated association of its members. The association shall be non-commercial, non-sectarian, and non-partisan. The name of the association or the name of any member in office shall not be used in any partisan interest if not related to the objectives of the association.

এই সংস্থা যে পথ অনুসরণ করে চলবে, তার লক্ষ্য হবে বাঙালি সংস্কৃতি ও বাংলা সাহিত্য যাতে মার্কিন যুক্তরাষ্ট্রে পরিচিতি ও সেইসঙ্গে আরো উৎকর্ষতা লাভ করে, তার জন্যে সচেষ্ট হওয়া; তাছাড়া সংস্থা তৎপর হবে মার্কিন যুক্তরাষ্ট্রে, মার্কিনি তথা অ-মার্কিনি সংস্থাগুলির সঙ্গে উত্তরোত্তর দৃঢ়তর মৈত্রী সম্পর্কে আবদ্ধ হয়ে তাদের সঙ্গে সংস্কৃতিক যোগাযোগ রক্ষা করে চলতে। সংস্থা চায় উত্তরপূর্ব ওহাইও অঞ্চলে বসবাসকারী বঙ্গভাষাভাষীদের ও তাদের বন্ধুবান্ধবদের মিলনকেন্দ্র হয়ে উঠতে; সুযোগ সৃষ্টি করতে, যাতে এই অঞ্চলের বঙ্গভাষাভাষীরা সপরিবারে ও সবান্ধবে বাংলা ভাষা চর্চা করতে পারেন, বাঙালি সংস্কৃতি ও তার ঐতিহাসিক ধারাটির সঙ্গে পরিচিত হতে পারেন। সংস্থা তার কোনো কাজেই মুনাফা অন্বেষণ না করে সদস্যদের মিলন-সংঘ রূপে বিরাজ করবে। সংস্থা কখনো কোনো প্রকার ব্যবসায় লিপ্ত হবে না, কোনো বিশেষ সম্প্রদায় বা দলের অনুগত হবেন না। সংস্থার অনুসৃত পথের বিরোধী কোনও প্রকার দলগত স্বার্থে সংস্থা অথবা তার কর্মনির্বাহী সদস্যের নাম ব্যবহার করা চলবে না।
---
---
Announcements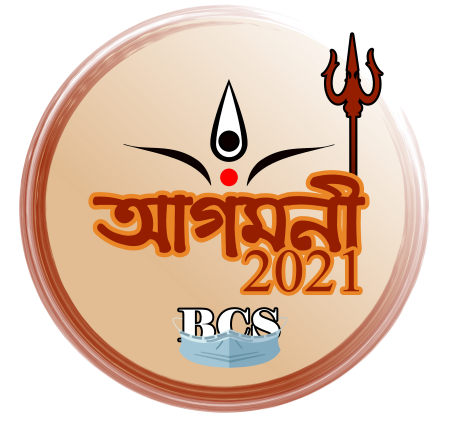 September 28, 2021
BCS Web Committee
(For internal Circulation Only)
PLEase read carefully
---
STEP 1 – UNDERSTAND REQUIREMENTS
Hope you're doing well and gearing up for the festive season ahead. We, BCS Executive Committee 2021, are excited to be hosting the annual Sharodiya Utsav in person this year after a gap of a year. Since the COVID-19 situation is still sensitive, Durga Puja and Lakshmi Puja will be a member-only event and we look forward to your full-hearted support and cooperation.
Members are required to carry the proof of their vaccination (or share a Covid negative test result within last 48 hours ahead of the event). The mask mandate will be on for everyone's safety.
If you haven't subscribed to BCS already for 2021, please do so by paying the membership fee as soon as possible. There's limited number of membership available this year and we encourage our patrons to renew their membership in a timely manner so as to help us better plan the logistics for Sharodiya celebrations.
There will be no in-venue cooking, hence, there will be no khichudi like other years. We'll provide boxed meals from restaurants which will include vegetarian and non-vegetarian options.
Our complete Puja Package includes:
Durga Puja celebration (10/16 – 10/17)
Lakshmi Puja celebration (10/23)
4 meals (10/16 Lunch – Veg, 10/16 Dinner – Veg/Non-Veg, 10/17 Lunch – Veg/Non-Veg, 10/23 Dinner – Veg)
2 Virtual live concerts by well known and sought after faces of the Bengali film and music industry – Iman and Anwesha – 10/16 & 10/23
---
STEP 2 – REVIEW PUJA SCHEDULES
The schedule for the Durga and Laxmi Puja celebration is as follows:
Venue: Lyndhurst Community Presbyterian Church, Bloomfield Hall, 5312 Mayfield Road, Lyndhurst, OH 44124
(more…)
---