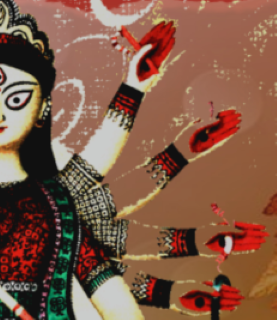 Durga Puja 2021 – Reminder
October 15, 2021
BCS Web Committee
[Members Only Event]
Venue: Lyndhurst Community Presbyterian Church, Bloomfield Hall, 5312 Mayfield Road, Lyndhurst, OH 44124
The D-day is almost here, and we can keep calm no more! We're super excited to see everyone tomorrow, many old faces with a dash of new ones. But in all this excitement, we don't want to forget the nitty-gritty.
We, the BCS Executive Committee, have shared many communications with our members leading up to this day regarding the protocols that we have put in place this year. We understand, for many, these might have been a little overwhelming and confusing. But rest assured, we have adopted these policies being mindful of everyone's health and safety. All our members are dear to us, and we want to take care of you in the best possible way, so our approach is in everyone's best interest. 
.
Here's a quick reminder of the things to be mindful of:
The event is only for BCS members
Registration is a must to be allowed inside the venue
Members must be vaccinated or carry a negative test report taken not more than 48 hours before the event
Proof of vaccination is a must; a picture on the phone is fine (Not required for children under 12 years)
Mask mandate will be on inside the venue
BCS will provide snacks, tea, and refreshments for adults and children
Food boxes are for members who have registered for Puja
Flowers for Pushpanjali will be provided by an EC member and collected back by them after the prayers
No Sindur Khela or Pratima Baron this year
Live streaming of the event will be available via Facebook and YouTube
No arrangements have been made to eat your meals inside the venue
Once the food boxes have been handed over please exit the venue to help us clean and sanitize the place for the next phase
We're grateful for having received tremendous support and cooperation so far and look forward to the same during the event. Please don't hesitate to get in touch with us if you have any questions or concerns.