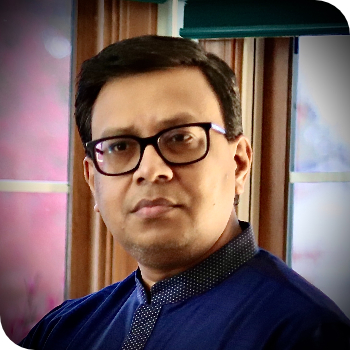 Greeting from Executive Committee 2021
January 1, 2021
Kingshuk Das, President, EC 2021
On behalf of the newly elected Executive Committee members of Bengali Cultural Society, Cleveland and myself, I wish you all the best for 2021!
We are excited to take over the baton from the Executive Committee of 2020, and look forward to work with you all this year. We also want to take this opportunity to thank the 2020 Executive Committee for their hard work, commitment, devotion and energy for the Bengali community of Cleveland, OH during this difficult time.
The global situation in regards to COVID-19 is changing rapidly. In keeping with local, state or federal mandates, we might need to adjust our regular event schedule. Our plans for 2021 events will be in compliance with local, state and federal guidelines. We assure you that the health, wellness and safety of our community members and families will be our top concern.
There has been a sea of change in our day-to-day life, the world around us and even the way we organize and deliver our events to adapt ourselves to these unprecedented times. For now, we will continue with the delivery of our events using digital medium. However, our team will work on making these events more entertaining and interactive by actively engaging our members.
We will share our plan soon for the first event of the year – Saraswati Puja. We will also announce an updated donation structure for the year of 2021, for members and non-members. Last year, your generous donation helped us to fund a number of events. This year also we urge you to be part of our organization by renewing your membership as early as possible.
As always, we thank you for your continued dedication and support towards our organization and look forward to serving you in the year of 2021 with a fresh approach.
Thank you
Kingshuk Das
President, Executive Committee 2021
Bengali Cultural Society
Cleveland, OH