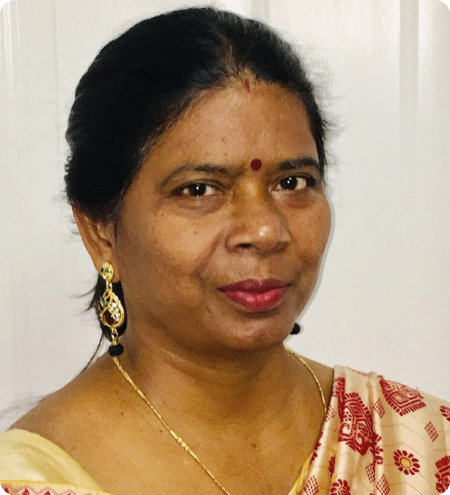 Greeting from Executive Committee
January 2, 2019
Mitali Das Singh, President EC 2019
The newly elected BCS Executive Committee of the year 2019 wishes everyone a joyous and prosperous New Year. We are looking forward to working with you to make it a success. We are very thankful to the outgoing Executive Committee for an overall outstanding accomplishment.
Saraswati Puja, the first event of the year, will be celebrated on Saturday, February 16 th , 2019 at the Cathedral of the St. John, the Baptist, located at 1900 Carlton Rd., Parma, OH 44134. Continuing our long tradition, the children's performance will be the main attraction of the cultural program on this day.
We hope to present an entertaining cultural program comprising of: Morning Program- Sit and Draw (for children under the age of 12), Evening Programs Solo- and Group performance- Music, Dance, Recitation, Short Drama, etc. (no age limit).
In order to participate in the program (other than the children's drama for which an email was already sent on 16 th December,2018), the parents can contact our Cultural Secretaries Soumyajit Paul or Rupak Deb before Jan 10 th , 2019. Thank you in advance for your kind interest in the program. Detailed information on Saraswati Puja celebration will be emailed to all in due course of time. We look forward to having your active participation and would like to invite your ideas and support in all upcoming BCS events.
We also request the existing members and any one who would like to become a member to pay the membership fees on February 16 th, 2019 at the registration desk or online in the Membership page of BCS website.